Exceptional Sound Quality
These earbuds, which feature superior audio technology, produce crisp highs, rich mids, and powerful bass, enabling you to enjoy your music with astonishing detail and depth. Immerse yourself in a completely realistic audio background that brings your favorite songs to life.
Quick Wireless Connection
 These earphones, which use Bluetooth 5.0 technology, offer a strong and smooth connectivity to your smartphone, assuring uninterrupted music streaming. Have the freedom to roam about without having to worry about tangled cables.
Small and Lightweight Design
These earphones have an ergonomic form that provides a secure and tight fit, helping them stay in place throughout your everyday activities. These earphones are intended to provide optimum comfort and flexibility of motion, while you're commuting, working outdoors, or simply resting.
Simple and Convenient Controllers
The Ronin Wireless Mini POD has simple touch controls that let you to easily handle your music and calls. You may play or stop music, control the volume, skip tracks, and accept or reject conversations with a single swipe.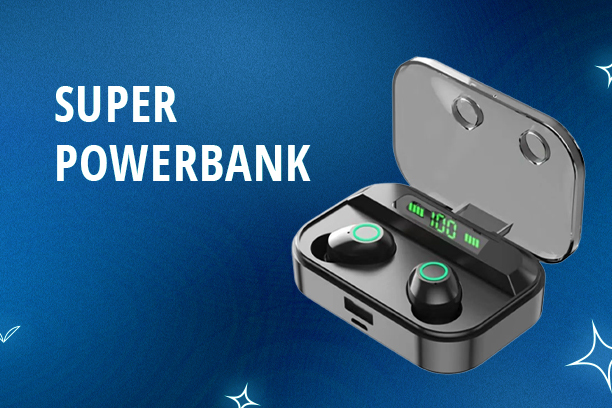 Long Battery Life
 With the Ronin Wireless Mini POD, you can listen to music for extended periods of time without worrying over running out of power. These earbuds deliver up to 4 hours of gameplay on a single charge, and the charging case supplied adds more energy, increasing total battery lifetime to up to 1.5 hours. 
Stay Connected All Day because of Waterproof
Offers a fully wireless sound experiences by combining design, simplicity, and exceptional sound quality. These earphones are the ideal companion for your everyday activities, with their tiny size, simple controls, extended battery life, and dependable access, guaranteeing you don't miss a beat.