Excellent Audio Quality
The Lenovo HE05 TWS Wireless Earbuds have a strong dynamic driver and AAC codec assistance, producing excellent audio performance with clean highs and deep bass. Whether listening to music or making a phone conversation, these earbuds provide an immersive sound quality that will keep you buried in the music.
Ideal for an Active Lifestyle
For your convenience, the Lenovo HE05 TWS Wireless Earbuds were sweatproof and waterproof, with an IPX5 rating. That makes them ideal for exercises and outdoor tasks, letting you listen to music without fear of damaging the earphones.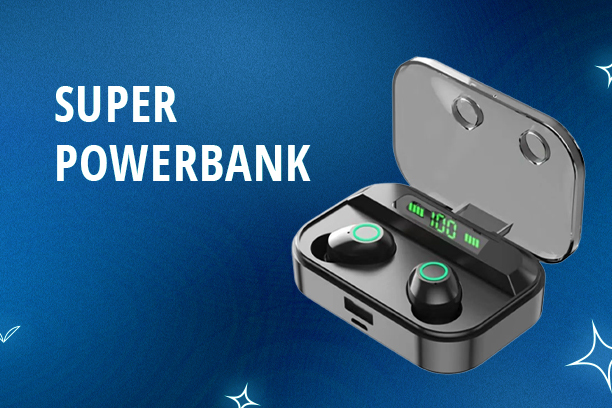 All Day Connection
The Lenovo HE05 TWS Wireless Earbuds provide up to 8 hours of power life on a single charge, allowing you to stay active with your music and calls all day. Whenever it's time to recharge, simply insert the earbuds in their small and convenient charging case for an extra 20 hours of listening. 
Perfect Fit for Long-Term Use
The Lenovo HE05 TWS Wireless Earbuds were lightweight and ergonomically engineered to offer a secure and pleasant fit. These include three different sets of ear tips to provide a proper fit for everyone, making them the ideal choice for extended usage, whether you're at work, traveling, or simply listening to music.
Advanced Functions for Maximum Convenience
The Lenovo HE05 TWS Wireless Earbuds provide simple touch controls that let you manage your music collection and answer calls without taking out your phone. You can effortlessly switch between tracks and control the volume. These innovative capabilities make it simple to stay linked to your music and calls.
Noise Cancellation Tech of the Future
These earphones are ideal for usage in noisy areas, such as a bustling street or a packed coffee shop, thanks to their dual-microphone configuration. You may listen to music while taking calls without being distracted by outside sounds. This capability makes these earphones ideal for anybody who needs to stay linked and focused.